****************

Lee Ann Womack to Join Dallas Cowboys on Thanksgiving
Six-Time CMA Winner Sings National Anthem with Paul Franklin on Steel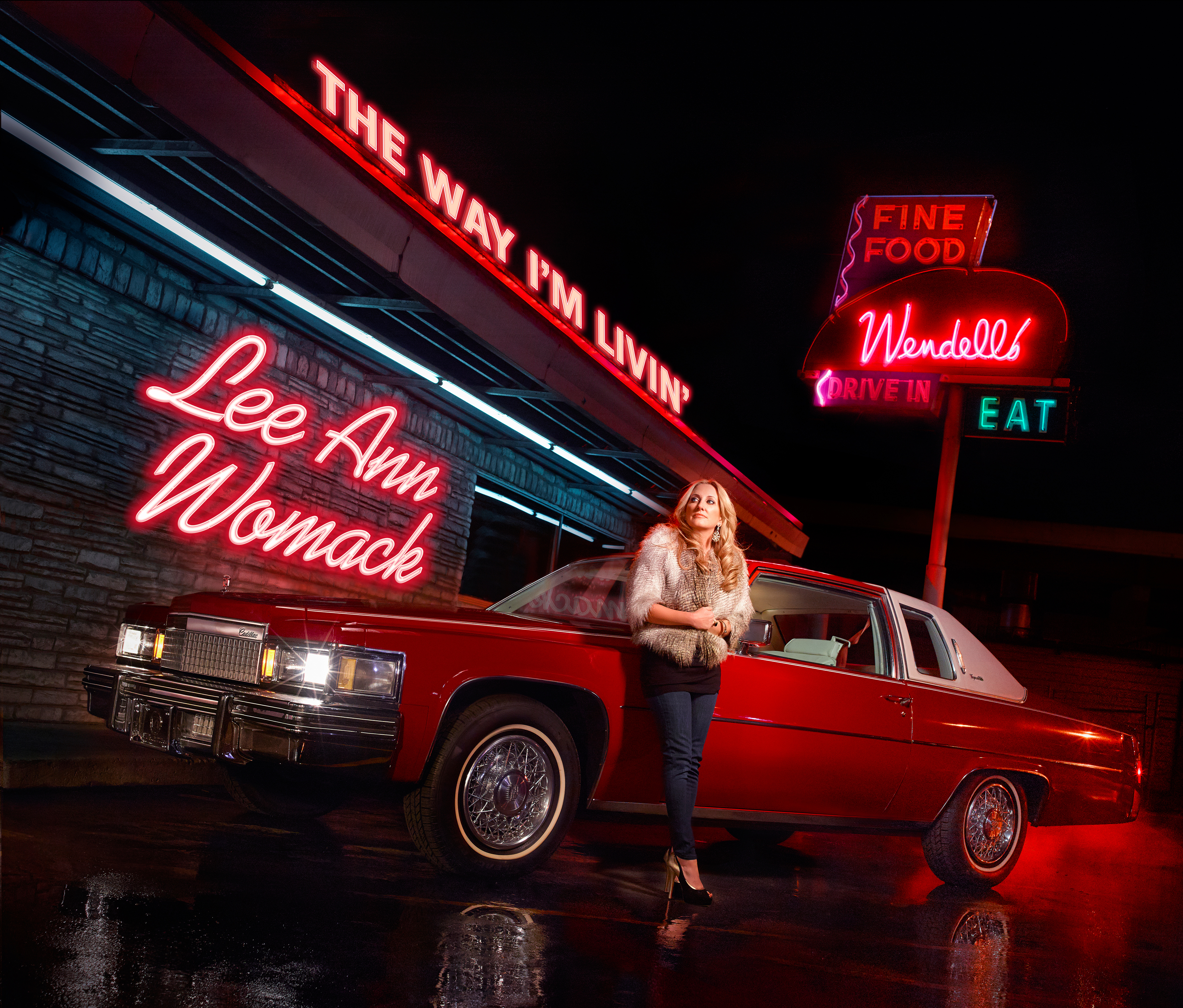 (Arlington, TX) — November 21, 2014 —
Lee Ann Womack has performed at the Concert for the Nobel Peace Prize, Willie Nelson's 70th Birthday and Maya Angelou's Celebration of Joy Rising Memorial. On Thanksgiving, the East Texas girl will firmly plant her heels and embrace one of the Lone Star State's greatest honors: sing "The Star Spangled Banner" before the Dallas Cowboys take on the Philadelphia Eagles inside AT&T Stadium.
"Growing up, Thanksgiving and football were always part of the tradition," says the six-time Country Music Association Award winner. "When you think of those things that are such a part of Thanksgiving in Texas, but really everywhere, watching that Cowboys game with your family is a big part of the day!"
Womack being a traditionalist of the true order is looking to bring a taste of her kind of country music to the undertaking. Joining the woman deemed "entrancing" by
The New York Times
is renowned steel guitarist Paul Franklin, known for his work with Mark Knopfler, Sting and Megadeth, as well Alan Jackson, George Strait and his Grammy-nominated collaboration
Bakersfield
with Vince Gill.
"Paul brings so much heart to the songs he plays on," Womack says of her unusual choice. "When I was asked, I didn't just want to go and sing, I wanted to really invest this performance of our national anthem with something that makes us all reconsider what the song is expressing. If you've ever heard… or really listened to Paul's musicianship and the emotions he brings out… I think having him play opens up so many aspects of what Francis Scott Key was celebrating when he wrote that."
Womack has much to celebrate and be thankful for this holiday season. The response to
The Way I'm Livin'
, her first new music in seven years, has been unprecedented. Major features in
Texas Monthly
,
No Depression
,
Nashville Scene
and
Rollingstone.com
, as well as multiple appearances in
The Wall Street Journal
,
The New York Times
,
USA Today
and on NPR, via Fresh Air and World Café, helped her achieve a Top 10 Americana Album.
Womack taped
CMT
's "Crossroads" with R&B sensation John Legend, co-hosted the International Bluegrass Music Association Awards with Jerry Douglas, joined Lucinda Williams, Amos Lee and Buddy Miller for a
PBS
tribute to gospel quartets with the Fairfield Four and the McCrary Sisters and went into the studio with Dr. Ralph Stanley for an album to be released in 2015.
"When I look at this year," Womack says, "I feel blessed that I was able to make so much music with so many amazing people, to express the songs in my heart and to explore places I might not have otherwise. My family is healthy… and we will get to be together during the holidays, so singing the anthem before the Cowboys game really is the cherry on top."

Dallas Cowboys vs. Philadelphia Eagles
Thursday, November 27, 3:30 PM Eastern Time on FOX
AT&T Stadium, Arlington, Texas

About Sugar Hill Records:
Founded in 1978 by Barry Poss, Sugar Hill was recognized as "one of twenty-one labels that changed the world … reinventing country music" by Pulse. Now, part of the Welk Music Group and with its headquarters in Franklin, Tennessee, Sugar Hill has deep roots in bluegrass and Americana genres. The label's 2014 releases include Lee Ann Womack's label debut, Don Williams'
Reflections
,
Black Prairie's Fortune
, Bryan Sutton's
Into My Own
and more.
From festivals to record stores and all points in between, music fans will recognize the artists on Sugar Hill for their musicianship, energy and integrity.
###
****************


SUGAR HILL RECORDS CELEBRATES ITS 2014 AMERICANA MUSIC AWARD NOMINEES,
SARAH JAROSZ AND BRYAN SUTTON
Nashville, Tenn. (May 12, 2014)
- Echoing its "Our Roots Run Deep" tagline, Sugar Hill Records is thrilled to congratulate the roster artists nominated for 2014 Americana Music Awards.
Sarah Jarosz and Bryan Sutton join the list of incredibly talented nominees for this year's awards to take place in Nashville, Tennessee on September 17, 2014 at the historically cool Ryman Auditorium.
Sarah Jarosz
's 2013 release
Build Me Up From Bones
has been nominated for
Album of the Year
.
Hailed by
The New York Times, The Boston Globe, The Christian Science Monitor, USA Today
and more, the album was released just months after her graduation from the New England Conservatory of Music and it debuted at #2 on the Americana Music Chart then quickly moved to the #1 spot for six consecutive weeks.
Build Me Up From Bones
was also recognized by the Grammy Awards with nominations for Best Folk Album and Best American Roots Song. Jarosz's tour in support of Build Me Up From Bones includes stops across the United States, United Kingdom and Ireland; a full tour list is available
here
.
A sought after and celebrated guitarist,
Bryan Sutton
has been nominated for
Instrumentalist of the Year
. He released his fourth Sugar Hill Records album,
Into My Own
, last month.
In addition to past and present touring with musicians Chris Thile, Earl Scruggs, Hot Rize, Ricky Skaggs and others, Sutton is one of Nashville's most in-demand session players and producers, recently taking the helm on Della Mae's Grammy-nominated
This World Oft Can Be
.
He received a Grammy for Best Country Instrumental category for his duet on "Whiskey Before Breakfast" with Doc Watson in 2007, two Grammys for his participation in Ricky Skaggs's Kentucky Thunder and has been recognized as the International Bluegrass Music Association's Guitar Player of the Year six times over.
Stay Connected with Sugar Hill Records:
FACEBOOK | TWITTER

###
For more information, please contact Megan McNair:
P: 615.465.6760 or E:
mmcnair@sugarhillrecords.com
****************
LEE ANN WOMACK SIGNS WITH SUGAR HILL / WELK MUSIC GROUP

ALBUM SLATED FOR SEPTEMBER 2014
Helmed By Acclaimed Producer Frank Liddell, Song-Driven Record Digs Deeper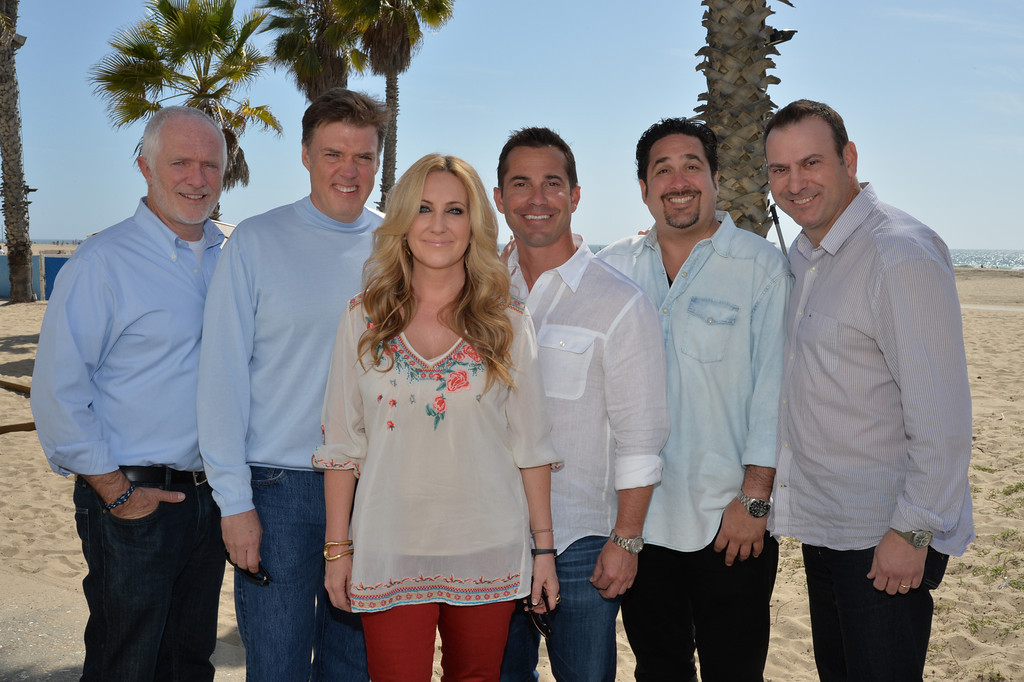 Pictured (from l-r): Cliff O'Sullivan - Sugar Hill General Manager and Senior Vice President, Frank Liddell - Producer, Lee Ann Womack, Kevin Welk - Welk Music Group President, Enzo DeVincenzo - Manager, Dan Sell - Welk Music Group General Manager
Nashville, Tenn. (April 10, 2014) – Sugar Hill Records announces it has signed Grammy-winning Lee Ann Womack. The critically acclaimed vocalist's eagerly anticipated new record is slated for a September release, with its first single coming this summer. The signing was announced yesterday on HollywoodReporter.com.

"When I was looking for the right home for this record," Womack says, "I knew I wanted a label where passion for music and artistic integrity drive the decision-making, the people who bring the music to the fans. Beyond the incredible work Sugar Hill has done with Nickel Creek, Sarah Jarosz and Bryan Sutton, they have a broader way of looking at where music can go and why it matters – and for this very personal record, it seemed like the perfect fit."

Read Full Press Release

****************


moe. TO RELEASE NO GUTS, NO GLORY – THEIR ELEVENTH STUDIO ALBUM – ON SUGAR HILL RECORDS, MAY 27, 2014

Dynamic new album is moe.'s first collaboration
with renowned producer Dave Aron



(Nashville, TN) — March 6, 2014 — Over a journey spanning nearly a quarter-century, moe. has let their knack for dynamic, democratic improvisation influence nearly every facet of the band's existence. In concert, they stretch the boundaries of their source material into intricate, set-long suites where distinct songs seamlessly segue into one another in exhilarating fashion. In the studio, their eclectic, wide-ranging sensibilities manifest in playful, varied albums that spotlight both their fluid musicianship and their incisive, hook-laden songwriting.
Available May 27, 2014 on Sugar Hill Records, moe.'s new album No Guts, No Glory finds moe. at their most inventive and resilient. The album's eleven songs (fourteen on the deluxe digital and double vinyl editions) took a winding path into existence. "These songs were written with an acoustic album in mind," says guitarist and vocalist Chuck Garvey. When that original intention fell victim to logistical hurdles, Garvey says, "we ended up making a whole different thing."
Read Full Press Release and Get Album Materials
***************
BRYAN SUTTON REVEALS NEW DEPTH WITH FOURTH SUGAR HILL RELEASE, INTO MY OWN
Solo Record From Bluegrass Guitar Master Due April 29th



Nashville, Tenn. (January 27, 2014)
–Bryan Sutton returns to Sugar Hill Records with his fourth solo release,
Into My Own,
available April 29, 2014.
"The goal," Bryan Sutton says, "was to try to make a record that only I could make." Indeed, even a cursory listen is enough to establish that Into My Own, his fourth album for Sugar Hill Records, fulfills that goal—and does so in a way that reflects not only the instrumental virtuosity that his admirers have come to expect, but also the spirit and sensibilities of a musician intent on challenging himself to continuously grow in every way.
For those who think of him as just one of the best acoustic guitarists around, Into My Own will come as an unexpected revelation, while for those who've been following his evolution at least since 2009's Almost Live, it deserves welcome as the culmination of a remarkable musical growth spurt—rich, varied, and, just as he says, a record that only he could make.
Read Full Press Release and Get Album Materials

***************


Black Prairie Follows Breakout Year with Cinematic, Hard Edged
New Album Fortune (April 22nd / Sugar Hill Records)

Black Prairie's third full-length record
Fortune
will be released on April 22nd via Sugar Hill Records. The album proves the band has outgrown its roots as a casual side-project of indie folk band The Decemberists, solidifying into a primary, creative focus for its members—a band with its own internal momentum, genuine character and style. "Making this record was the most collaborative and magical thing," says founder Chris Funk. "I'm excited to play these songs live."
Black Prairie's music has been described as "the musical spirit that emanated from Big Pink in the late '60" (Washington Post) and somewhere "between John Ford and David Lynch, homespun tales with sinister sub-plots" (Uncut), but
Fortune
is an unexpected departure. This group of accomplished musicians from Portland, Oregon - each steeped in traditional American acoustic music - has written what is essentially a rock record, and sometimes with a pretty hard edge. (The band sometimes performs around Portland as their 'electric' alter ego 'White Tundra,' complete with an 8-foot, handmade robotic Yeti — it stood in the studio inspiring the band as they recorded this set of songs.)
Read Full Press Release and Get Album Materials
***************
COUNTRY LEGEND DON WILLIAMS TO RELEASE REFLECTIONS
ON SUGAR HILL RECORDS ON MARCH 11TH
Country Music Hall of Famer Readies Anticipated Follow-Up To And So It Goes



Nashville, Tenn. (January 10, 2014) – The iconic "Gentle Giant," country music's Don Williams, is set to debut his new, 10-track studio album,
Reflections
, on March 11 via Sugar Hill Records. Williams, a Country Music Hall of Fame member, dominated for decades as a country hit maker and earned the name "the Gentle Giant" because of his unique blend of commanding presence and that laid-back, easy style—cutting across national and genre boundaries. Those personal and musical qualities that stood out strongly across the 1970s, '80s and '90s, came full circle both in 2012, as Williams delivered the masterful
And So It Goes
, and now, as he releases
Reflections.
Reflections
yields Williams at his finest, with his classic, often-copied-but-never-duplicated baritone front and center. With a healthy touring schedule and his second album in two years, Williams works hard to maintain that voice beloved by so many. His days off from a busy touring schedule are spent on his farm, where his voice is rested and his downtime very quietly enjoyed.
Read Full Press Release and Get Album Materials
***************

Dirk Powell
Multi-Instrumentalist Extraordinaire Dirk Powell Readies Sugar Hill Records Debut, Walking Through Clay





Nashville, Tenn. (Dec. 9, 2013) – Considered one of the finest Americana musicians performing today, with a musical voice grown directly from roots in Appalachian and Louisiana soil, Dirk Powell is set to release his fourth solo album and Sugar Hill Records debut, Walking Through Clay, on February 4, 2014. The album finds Powell, whom Steve Earle calls "the greatest old-time banjo player alive," uniting the hard-hitting drums of guests like Levon Helm with homegrown electric guitars, fiddles, amplified fretless banjos and Creole accordions. Barriers between styles are cooked off and what remains is a fearlessly emotional portrait of rural American music presented as only Powell could.
Read Full Press Release and Get Album Materials
***************


I AM THE RESURRECTION: A TRIBUTE TO JOHN FAHEY
AND
TWISTABLE, TURNABLE MAN: A TRIBUTE TO SHEL SILVERSTEIN

AVAILABLE ON VINYL FOR THE FIRST TIME IN CELEBRATION OF RECORD STORE DAY'S BLACK FRIDAY ON NOVEMBER 29TH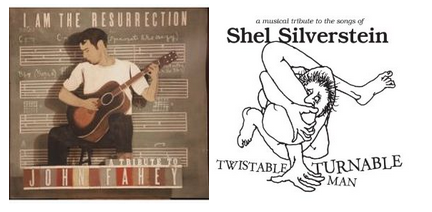 October 31, 2013 - Sugar Hill and Vanguard Records will be releasing two incredible recordings – for the first time on vinyl – I AM THE RESURRECTION: A TRIBUTE TO JOHN FAHEY and TWISTABLE, TURNABLE MAN: A TRIBUTE TO SHEL SILVERSTEIN on November 29, 2013 in celebration of Record Store Day's Black Friday.
Shel Silverstein, as a writer, poet, and illustrator, has influenced generations upon generations of kids (and kids at heart) with his brilliant, witty, and touching turns of phrase. The collection Twistable, Turnable Man: A Musical Tribute to the Songs of Shel Silverstein shines a light on the lyrical genius's oft-overlooked catalog of classic country songs.

Read Full Press Release and Get Album Materials
***************
Sarah Jarosz
BUILD ME UP FROM BONES FROM CRITICALLY ACCLAIMED
SINGER/SONGWRITER, MULTI-INSTRUMENTALIST SARAH JAROSZ TO BE RELEASED SEPTEMBER 24th





"Widely regarded as one of acoustic music's most promising young talents: a singersongwriter and mandolin and banjo prodigy with the taste and poise to strike that rare balance of commercial and critical success." – The New York Times

Nashville, TN – Build Me Up From Bones, the third release from acclaimed 22-year-old singer/songwriter/multi-instrumentalist Sarah Jarosz, is set to drop October 1st via Sugar Hill Records. Build Me Up From Bones was recorded in the midst of Jarosz's final semester at the prestigious New England Conservatory (where she graduated with honors) and a rigorous touring schedule. Following her mid-May graduation, she flew straight to Nashville to put the finishing touches on the album. Now set to embark on an exciting new chapter of her life, the songs on Sarah Jarosz's newest release are a compelling portrait of an artist coming into her own.

Read Full Press Release and Get Album Materials
***************
The Deep Dark Woods Find Inspiration in Laurel Canyon and Alberta Before Finding True North on Jubilee, Out October 1

Nashville, Tenn. (July 10, 2013) – Two years after releasing the much lauded, Juno-nominated and Canadian Folk Music Award-winning The Place I Left Behind, The Deep Dark Woods return with their second studio album on Sugar Hill Records, Jubilee. On October 1, the Saskatoon, Saskatchewan natives emerge from the wilderness with the new project, which is a celebration of community, camaraderie and feverish cabin creativity. With Jubilee, The Deep Dark Woods revel in the jangly, freewheeling days of psychedelic and electric folk (think Neil Young) while keeping their compass aligned with the magnetic, hypnotic north.
Read Full Press Release and Get Album Materials
***************
Brian Wright
Acclaimed Troubadour Brian Wright Reveals
Rattle Their Chains on Sept. 10





Nashville, Tenn. (June 14, 2013) — With his 2011 label debut hailed by No Depression as "perfect" and by American Songwriter as "brilliant," singer-songwriter/rock 'n' roll musician Brian Wright will unveil his new album, the highly anticipated Rattle Their Chains, on Sept. 10. The Waco, Tex., native and new Nashville resident will release his diverse new collection of plaintive ballads and rootsy rockers on Sugar Hill Records, which also released his last project, the wildly acclaimed House on Fire.
Imagine diving after a pearl of great price, only to find that it rests within a dense shell you must crack open with two opposing attempts: one about strength, the other surrender.
That's how it went down for Brian Wright as he labored to land his gem, the new album Rattle Their Chains. That's not to say he started on the wrong foot: far from it. For the recording of Rattle Their Chains, he convened last summer in a Los Angeles studio, surrounded by a trusted core of musicians. Wright brandished 18 songs, demoed and arranged meticulously so the band could follow his lead. But Wright wasn't ready to call it a wrap with the resulting recordings.
Read Full Press Release and Get Album Materials
***************
Sugar Hill Records To Release Doc Watson Anthology Collection,
The Definitive Doc Watson, On July 16

Nashville, Tenn. (June 4, 2013) — In May of 2012, one of the preeminent figures of American Roots Music, Doc Watson, died at 89 years of age. This summer, Sugar Hill Records will unveil a career-spanning collection, The Definitive Doc Watson, that is an expansive tribute to the Appalachian music legend. An anthology that showcases Watson at his finest, the two-disc, 34-track project highlights the best of his solo work in addition to exploring the many albums he recorded with his son, Merle, as well as select guest appearances he made on the recordings of other artists.
The Definitive Doc Watson serves as either an introduction for the uninitiated or as an overview for the previously enlightened. This set is the first compilation to jointly anthologize the Vanguard Records and Sugar Hill Records periods of Watson's discography. Watson recorded many of his top albums on the Vanguard and Sugar Hill record labels, so there is a vast catalog of music available to choose from when it came to putting together this rich collection. Covering the years 1962-2005, this compilation allows one to experience how singular a force of American music he was.
Read Full Press Release and Get Album Materials
***************
Kasey Chambers & Shane Nicholson
Wreck & Ruin
Release date: October 22nd, 2012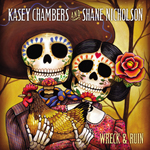 KASEY CHAMBERS AND SHANE NICHOLSON'S WRECK AND RUIN DUE OUT OCTOBER 22ND FROM SUGAR HILL RECORDS

Award-Winning Australian Duo Describe Duets Album as "Traditional But Not Conventional"
Nashville, TN – August 17th, 2012 - Kasey Chambers and Shane Nicholson's intriguing new album Wreck and Ruin reunites two of Australia's most notable singer-songwriters, who also happen to be married.
Chambers believes that their second album of duets, due out October 22nd on Sugar Hill Records, will shine a light on their unique partnership as spouses as well as musicians.
"I hope people will get a sense of who we are as a couple," says Chambers, who is a multi-platinum artist in Australia. "I guess I mean that a little bit to do with who we are as a couple in our day-to-day life, but there's a certain sound that we create when it's only the two of us. We could not create that on any other solo album, or with any other artist. … It's something that we've realized is really quite special. There are a lot of songs on this album that I don't think we could sing if we weren't married."
Chambers and Nicholson met a decade ago when she sang on one of his records. They married at the end of 2005 and released their first duets album, Rattlin' Bones, in 2008. It proved so popular in their home country that they toured behind the project for three years and picked up numerous awards for the album.
Read Full Press Release and Get Album Materials

***************
Black Prairie
A Tear in the Eye Is a Wound in the Heart
Release date: September 18, 2012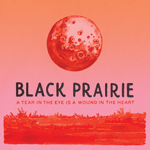 On September 18, Sugar Hill Records will release 'A Tear in the Eye Is a Wound in the Heart…' the second album by Black Prairie, the exploratory, back-porch ensemble founded by the Decemberists' Chris Funk, Nate Query and Jenny Conlee.
Produced by Tucker Martine, 'Tear in the Eye…' is the follow up to 'Feast of the Hunter's Moon', and the first Black Prairie album to primarily feature vocalist Annalisa Tornfelt. Written collaboratively by all band members, the album feels cinematic and familiar; Tornfelt's gentle, classic country-inspired singing is connected to the band's Baltic-Appalachian instrumentals by strange, orchestral interludes. The record is an evolution of the band's love of instrumental, Italian film score weirdness and the venerable, forgotten roots of American and Eastern European folk.
Read Full Press Release and Get Album Materials
***************
Don Williams
And So It Goes
Release date: June 19, 2012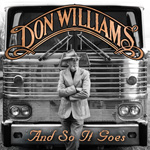 Nashville, TN – March 20th, 2012 - Don Williams' legions of fans across the globe have long been hoping, but likely not expecting to hear new recordings from him again. He has been pretty determined to spend most of his time on his Tennessee farm, quietly, with his family— and for over four decades, country music's "Gentle Giant" has been known for doing what he wants to do. So it's both exciting and a very welcome surprise to announce the release of the brand new Don Williams album And So It Goes, on Sugar Hill Records on June 19th, his first since 2004. It is a release very much in the classic Williams mode—mellow yet rhythmic, life-affirming yet thoughtful, serenely masculine, and loaded with singularly strong, memorable songs and consummate vocals.
Those are the attributes that won him over fifty top hits from the early 1970s through the early 1990s, including such standards-to-be as "Tulsa Time," "I Believe in You," "It Must Be Love" and "Good Ole Boys Like Me," and won him the ultimate accolade with his induction in the Country Music Hall of Fame in 2010. With the chance to reunite with honored Nashville producer Garth Fundis, with whom he'd worked for seventeen years on many of his greatest successes and encouragement from his management and the label, he decided to go back to the studio one more time, as well as out on tour to support the release.
Read Full Press Release and Get Album Materials
*************************
moe.
WHAT HAPPENED TO THE LA LAs
Release date: January 24, 2012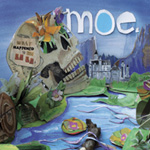 Nashville, TN - Wednesday, November 9, 2011 - After twenty years together and nine studio albums, one might think moe. had pretty much done it all. Yet the famously independent-minded jam band is reaching for new ground on its latest project, WHAT HAPPENED TO THE LA LAs.
To begin with, moe. has signed with Sugar Hill Records, the band's first label sojourn in nearly a decade. The group also chose to work with an outside producer for the first time since 1998's Tin Cans & Car Tires, with John Travis (Kid Rock, Social Distortion, No Doubt) getting the call.
"For most of our career we've done everything on our own in a very cottage industry, home-y kind of way," notes Chuck Garvey, who contributes guitar and vocals to moe. Other members of the band are Vinnie Amico (drums), Rob Derhak (bass, vocals), Jim Loughlin (percussion, Malletkat) and Al Schnier (guitar, vocals, keyboards, mandolin).
Continues Garvey, "With most of our recordings, we've gotten the equipment together, we've paid for everything ourselves, we've produced it ourselves and we've had complete control over it. For this album we actually made the leap of putting ourselves in someone else's hands to help us come out with something different."
Read Full Press Release and Get Album Materials
*******************************
The Deep Dark Woods
The Place I Left Behind
Release date: October 18, 2011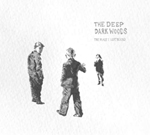 Nashville, TN (July 27th, 2011) - The Deep Dark Woods wake the ghosts of Appalachia with their prairie gothic pyre-side tales. On their new record, The Place I Left Behind, the band finds continuity in themes of temporal and geographic alienation, neglected inward trails, and the scars of abandoned intimacies.
Buoyed by the success of working with mastermind recording engineer Darren Van Niekerk, on their self produced CBC Songquest single "Charlie's (is Coming Down)" the band decided to approach their new album the same way. Recorded in Halifax with Van Niekerk behind the board once again, The Deep Dark Woods' first self produced album allowed them to experiment in the studio as never before. Toying with numerous reverbs, vintage amps, instruments and mellotron, they also tried some never before played versions and arrangements of some of the album's songs. While more physically and mentally exhausting than previous albums, it turned out exactly the way the band wanted it to and the reward is their most realized album to date.