LEE ANN WOMACK SIGNS WITH SUGAR HILL / WELK MUSIC GROUP

ALBUM SLATED FOR SEPTEMBER 2014
Helmed By Acclaimed Producer Frank Liddell, Song-Driven Record Digs Deeper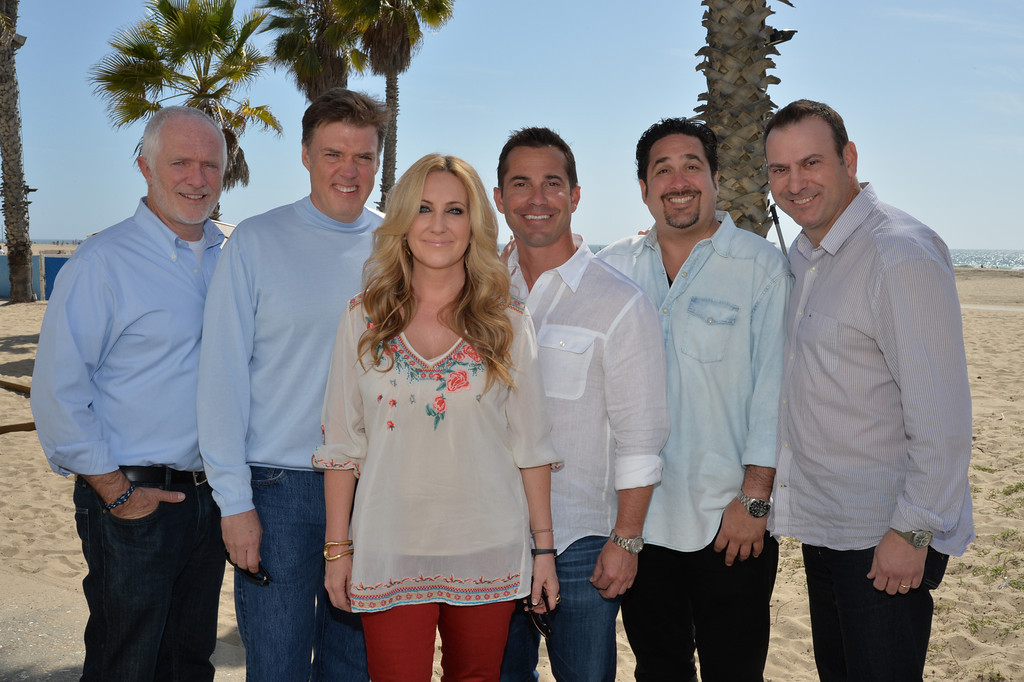 Pictured (from l-r): Cliff O'Sullivan - Sugar Hill General Manager and Senior Vice President, Frank Liddell - Producer, Lee Ann Womack, Kevin Welk - Welk Music Group President, Enzo DeVincenzo - Manager, Dan Sell - Welk Music Group General Manager
Nashville, Tenn. (April 10, 2014) – Sugar Hill Records announces it has signed Grammy-winning Lee Ann Womack. The critically acclaimed vocalist's eagerly anticipated new record is slated for a September release, with its first single coming this summer. The signing was announced yesterday on HollywoodReporter.com.

"When I was looking for the right home for this record," Womack says, "I knew I wanted a label where passion for music and artistic integrity drive the decision-making, the people who bring the music to the fans. Beyond the incredible work Sugar Hill has done with Nickel Creek, Sarah Jarosz and Bryan Sutton, they have a broader way of looking at where music can go and why it matters – and for this very personal record, it seemed like the perfect fit."

Read Full Press Release

****************


moe. TO RELEASE NO GUTS, NO GLORY – THEIR ELEVENTH STUDIO ALBUM – ON SUGAR HILL RECORDS, MAY 27, 2014

Dynamic new album is moe.'s first collaboration
with renowned producer Dave Aron



(Nashville, TN) — March 6, 2014 — Over a journey spanning nearly a quarter-century, moe. has let their knack for dynamic, democratic improvisation influence nearly every facet of the band's existence. In concert, they stretch the boundaries of their source material into intricate, set-long suites where distinct songs seamlessly segue into one another in exhilarating fashion. In the studio, their eclectic, wide-ranging sensibilities manifest in playful, varied albums that spotlight both their fluid musicianship and their incisive, hook-laden songwriting.
Available May 27, 2014 on Sugar Hill Records, moe.'s new album No Guts, No Glory finds moe. at their most inventive and resilient. The album's eleven songs (fourteen on the deluxe digital and double vinyl editions) took a winding path into existence. "These songs were written with an acoustic album in mind," says guitarist and vocalist Chuck Garvey. When that original intention fell victim to logistical hurdles, Garvey says, "we ended up making a whole different thing."
Read Full Press Release and Get Album Materials
***************
BRYAN SUTTON REVEALS NEW DEPTH WITH FOURTH SUGAR HILL RELEASE, INTO MY OWN
Solo Record From Bluegrass Guitar Master Due April 29th



Nashville, Tenn. (January 27, 2014)
–Bryan Sutton returns to Sugar Hill Records with his fourth solo release,
Into My Own,
available April 29, 2014.
"The goal," Bryan Sutton says, "was to try to make a record that only I could make." Indeed, even a cursory listen is enough to establish that Into My Own, his fourth album for Sugar Hill Records, fulfills that goal—and does so in a way that reflects not only the instrumental virtuosity that his admirers have come to expect, but also the spirit and sensibilities of a musician intent on challenging himself to continuously grow in every way.
For those who think of him as just one of the best acoustic guitarists around, Into My Own will come as an unexpected revelation, while for those who've been following his evolution at least since 2009's Almost Live, it deserves welcome as the culmination of a remarkable musical growth spurt—rich, varied, and, just as he says, a record that only he could make.
Read Full Press Release and Get Album Materials

***************


Black Prairie Follows Breakout Year with Cinematic, Hard Edged
New Album Fortune (April 22nd / Sugar Hill Records)

Black Prairie's third full-length record
Fortune
will be released on April 22nd via Sugar Hill Records. The album proves the band has outgrown its roots as a casual side-project of indie folk band The Decemberists, solidifying into a primary, creative focus for its members—a band with its own internal momentum, genuine character and style. "Making this record was the most collaborative and magical thing," says founder Chris Funk. "I'm excited to play these songs live."
Black Prairie's music has been described as "the musical spirit that emanated from Big Pink in the late '60" (Washington Post) and somewhere "between John Ford and David Lynch, homespun tales with sinister sub-plots" (Uncut), but
Fortune
is an unexpected departure. This group of accomplished musicians from Portland, Oregon - each steeped in traditional American acoustic music - has written what is essentially a rock record, and sometimes with a pretty hard edge. (The band sometimes performs around Portland as their 'electric' alter ego 'White Tundra,' complete with an 8-foot, handmade robotic Yeti — it stood in the studio inspiring the band as they recorded this set of songs.)
Read Full Press Release and Get Album Materials
***************
COUNTRY LEGEND DON WILLIAMS TO RELEASE REFLECTIONS
ON SUGAR HILL RECORDS ON MARCH 11TH
Country Music Hall of Famer Readies Anticipated Follow-Up To And So It Goes



Nashville, Tenn. (January 10, 2014) – The iconic "Gentle Giant," country music's Don Williams, is set to debut his new, 10-track studio album,
Reflections
, on March 11 via Sugar Hill Records. Williams, a Country Music Hall of Fame member, dominated for decades as a country hit maker and earned the name "the Gentle Giant" because of his unique blend of commanding presence and that laid-back, easy style—cutting across national and genre boundaries. Those personal and musical qualities that stood out strongly across the 1970s, '80s and '90s, came full circle both in 2012, as Williams delivered the masterful
And So It Goes
, and now, as he releases
Reflections.
Reflections
yields Williams at his finest, with his classic, often-copied-but-never-duplicated baritone front and center. With a healthy touring schedule and his second album in two years, Williams works hard to maintain that voice beloved by so many. His days off from a busy touring schedule are spent on his farm, where his voice is rested and his downtime very quietly enjoyed.
Read Full Press Release and Get Album Materials
***************

Dirk Powell
Multi-Instrumentalist Extraordinaire Dirk Powell Readies Sugar Hill Records Debut, Walking Through Clay





Nashville, Tenn. (Dec. 9, 2013) – Considered one of the finest Americana musicians performing today, with a musical voice grown directly from roots in Appalachian and Louisiana soil, Dirk Powell is set to release his fourth solo album and Sugar Hill Records debut, Walking Through Clay, on February 4, 2014. The album finds Powell, whom Steve Earle calls "the greatest old-time banjo player alive," uniting the hard-hitting drums of guests like Levon Helm with homegrown electric guitars, fiddles, amplified fretless banjos and Creole accordions. Barriers between styles are cooked off and what remains is a fearlessly emotional portrait of rural American music presented as only Powell could.
Read Full Press Release and Get Album Materials
***************


I AM THE RESURRECTION: A TRIBUTE TO JOHN FAHEY
AND
TWISTABLE, TURNABLE MAN: A TRIBUTE TO SHEL SILVERSTEIN

AVAILABLE ON VINYL FOR THE FIRST TIME IN CELEBRATION OF RECORD STORE DAY'S BLACK FRIDAY ON NOVEMBER 29TH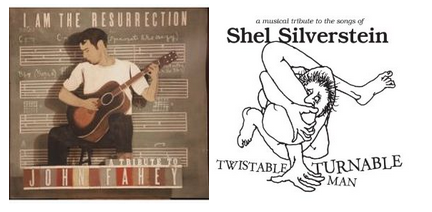 October 31, 2013 - Sugar Hill and Vanguard Records will be releasing two incredible recordings – for the first time on vinyl – I AM THE RESURRECTION: A TRIBUTE TO JOHN FAHEY and TWISTABLE, TURNABLE MAN: A TRIBUTE TO SHEL SILVERSTEIN on November 29, 2013 in celebration of Record Store Day's Black Friday.
Shel Silverstein, as a writer, poet, and illustrator, has influenced generations upon generations of kids (and kids at heart) with his brilliant, witty, and touching turns of phrase. The collection Twistable, Turnable Man: A Musical Tribute to the Songs of Shel Silverstein shines a light on the lyrical genius's oft-overlooked catalog of classic country songs.

Read Full Press Release and Get Album Materials
***************
Sarah Jarosz
BUILD ME UP FROM BONES FROM CRITICALLY ACCLAIMED
SINGER/SONGWRITER, MULTI-INSTRUMENTALIST SARAH JAROSZ TO BE RELEASED SEPTEMBER 24th





"Widely regarded as one of acoustic music's most promising young talents: a singersongwriter and mandolin and banjo prodigy with the taste and poise to strike that rare balance of commercial and critical success." – The New York Times

Nashville, TN – Build Me Up From Bones, the third release from acclaimed 22-year-old singer/songwriter/multi-instrumentalist Sarah Jarosz, is set to drop October 1st via Sugar Hill Records. Build Me Up From Bones was recorded in the midst of Jarosz's final semester at the prestigious New England Conservatory (where she graduated with honors) and a rigorous touring schedule. Following her mid-May graduation, she flew straight to Nashville to put the finishing touches on the album. Now set to embark on an exciting new chapter of her life, the songs on Sarah Jarosz's newest release are a compelling portrait of an artist coming into her own.

Read Full Press Release and Get Album Materials
***************
The Deep Dark Woods Find Inspiration in Laurel Canyon and Alberta Before Finding True North on Jubilee, Out October 1

Nashville, Tenn. (July 10, 2013) – Two years after releasing the much lauded, Juno-nominated and Canadian Folk Music Award-winning The Place I Left Behind, The Deep Dark Woods return with their second studio album on Sugar Hill Records, Jubilee. On October 1, the Saskatoon, Saskatchewan natives emerge from the wilderness with the new project, which is a celebration of community, camaraderie and feverish cabin creativity. With Jubilee, The Deep Dark Woods revel in the jangly, freewheeling days of psychedelic and electric folk (think Neil Young) while keeping their compass aligned with the magnetic, hypnotic north.
Read Full Press Release and Get Album Materials
***************
Uncle Kracker Kicks Off Summer with New Single, "Blue Skies," New Music Video and "Best Night Ever" Tour with Kid Rock





Nashville, Tenn. (June 28, 2013) – Beginning tonight, June 28th, multi-platinum hitmaker Uncle Kracker and his band will perform under the stars in amphitheaters across the country on Kid Rock's massive "Best Night Ever" U.S. Summer Tour. Supporting his acclaimed album Midnight Special, Uncle Kracker will be debuting his new summer anthem, "Blue Skies," in the tradition of his numerous hit singles including "Smile," "Follow Me" and "Drift Away."
Read Full Press Release and Get Album Materials
***************
Brian Wright
Acclaimed Troubadour Brian Wright Reveals
Rattle Their Chains on Sept. 10





Nashville, Tenn. (June 14, 2013) — With his 2011 label debut hailed by No Depression as "perfect" and by American Songwriter as "brilliant," singer-songwriter/rock 'n' roll musician Brian Wright will unveil his new album, the highly anticipated Rattle Their Chains, on Sept. 10. The Waco, Tex., native and new Nashville resident will release his diverse new collection of plaintive ballads and rootsy rockers on Sugar Hill Records, which also released his last project, the wildly acclaimed House on Fire.
Imagine diving after a pearl of great price, only to find that it rests within a dense shell you must crack open with two opposing attempts: one about strength, the other surrender.
That's how it went down for Brian Wright as he labored to land his gem, the new album Rattle Their Chains. That's not to say he started on the wrong foot: far from it. For the recording of Rattle Their Chains, he convened last summer in a Los Angeles studio, surrounded by a trusted core of musicians. Wright brandished 18 songs, demoed and arranged meticulously so the band could follow his lead. But Wright wasn't ready to call it a wrap with the resulting recordings.
Read Full Press Release and Get Album Materials
***************
Sugar Hill Records To Release Doc Watson Anthology Collection,
The Definitive Doc Watson, On July 16

Nashville, Tenn. (June 4, 2013) — In May of 2012, one of the preeminent figures of American Roots Music, Doc Watson, died at 89 years of age. This summer, Sugar Hill Records will unveil a career-spanning collection, The Definitive Doc Watson, that is an expansive tribute to the Appalachian music legend. An anthology that showcases Watson at his finest, the two-disc, 34-track project highlights the best of his solo work in addition to exploring the many albums he recorded with his son, Merle, as well as select guest appearances he made on the recordings of other artists.
The Definitive Doc Watson serves as either an introduction for the uninitiated or as an overview for the previously enlightened. This set is the first compilation to jointly anthologize the Vanguard Records and Sugar Hill Records periods of Watson's discography. Watson recorded many of his top albums on the Vanguard and Sugar Hill record labels, so there is a vast catalog of music available to choose from when it came to putting together this rich collection. Covering the years 1962-2005, this compilation allows one to experience how singular a force of American music he was.
Read Full Press Release and Get Album Materials
***************
Donna the Buffalo
Tonight, Tomorrow and Yesterday,
Release Date: June 18th, 2013





Nashville, Tenn. (April 16, 2013) – More energized and focused than ever before in their near 25-year career, roots-music troubadours Donna the Buffalo will debut their first studio album in five years, Tonight, Tomorrow and Yesterday, on June 18 via Sugar Hill Records.

The follow up to 2008's acclaimed Silverlined, which reached the Top 10 on the Americana charts, Tonight, Tomorrow and Yesterday—the group's 10th studio album—proves the band as a consistent steward of Americana music, their signature sound—traditional mountain music infused with elements of Cajun, rock, folk, reggae and country—an eclectic and extraordinary melting pot of such.

Read Full Press Release and Get Album Materials
***************



Nashville, Tenn. (March 19, 2013) – Sugar Hill Records is pleased to announce that it will unveil three new, exclusive releases for Record Store Day (April 20). The varied offerings include a live-performance EP CD from Sarah Jarosz, a vinyl re-issue of the debut album from husband-wife duo Kasey Chambers & Shane Nicolson, and a a never before available vinyl edition of the "Crazy" demo recordings from the legendary Willie Nelson.

All three releases are limited-editions. Read full descriptions at Record Store Day 2013

More information about Sugar Hill Records, including these Record Store Day releases, is available at sugarhillrecords.com.

***************

Uncle Kracker
Midnight Special
Release date: November 20th, 2012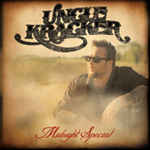 UNCLE KRACKER TEAMS WITH SUGAR HILL RECORDS NEW RELEASE MIDNIGHT SPECIAL PRODUCED BY KEITH STEGALL AVAILABLE NOVEMBER 20TH

FIRST SINGLE "NOBODY'S SAD ON A SATURDAY NIGHT" NOW AT COUNTRY RADIO


October 1st, 2012 – Nashville/Los Angeles - Before Uncle Kracker spent six weeks at #1 with "When the Sun Goes Down," a duet with good friend Kenny Chesney, country music might've seemed an odd place to find the Detroit-based good-time Kid Rock alumni. But as several summer tours with Chesney, the Top 5 "Smile" and the enduring recurrent status of "Sun" prove, Uncle Kracker's deep melodies and sense of what the heartland means has made him a perfect fit in today's post-rural realm of country music.
Sugar Hill Records is proud to announce the signing of the man who wrote and recorded the pop Top 10 "Follow Me" and spent nearly an entire year at #1 on the Adult Contemporary charts with his version of Dobie Gray's "Drift Away" to the roster which also includes the progressive roots writer Kasey Chambers, multi-Grammy and CMA award winner Kathy Mattea, the legendary Don Williams and upstart duo Joey+Rory.
Kevin Welk, President of The Welk Music Group stated, "Signing Uncle Kracker reinforces Sugar Hill's mission of developing mainstream country artists. Our strategic alliance with EMI Nashville enables us to be a force in this arena. Uncle Kracker's success and commitment to the country format further strengthens Sugar Hill's presence in the country marketplace."
Read Full Press Release and Get Album Materials
***************
Kasey Chambers & Shane Nicholson
Wreck & Ruin
Release date: October 22nd, 2012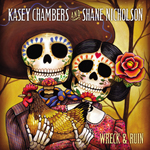 KASEY CHAMBERS AND SHANE NICHOLSON'S WRECK AND RUIN DUE OUT OCTOBER 22ND FROM SUGAR HILL RECORDS

Award-Winning Australian Duo Describe Duets Album as "Traditional But Not Conventional"
Nashville, TN – August 17th, 2012 - Kasey Chambers and Shane Nicholson's intriguing new album Wreck and Ruin reunites two of Australia's most notable singer-songwriters, who also happen to be married.
Chambers believes that their second album of duets, due out October 22nd on Sugar Hill Records, will shine a light on their unique partnership as spouses as well as musicians.
"I hope people will get a sense of who we are as a couple," says Chambers, who is a multi-platinum artist in Australia. "I guess I mean that a little bit to do with who we are as a couple in our day-to-day life, but there's a certain sound that we create when it's only the two of us. We could not create that on any other solo album, or with any other artist. … It's something that we've realized is really quite special. There are a lot of songs on this album that I don't think we could sing if we weren't married."
Chambers and Nicholson met a decade ago when she sang on one of his records. They married at the end of 2005 and released their first duets album, Rattlin' Bones, in 2008. It proved so popular in their home country that they toured behind the project for three years and picked up numerous awards for the album.
Read Full Press Release and Get Album Materials
***************
Wanda Jackson
Unfinished Business
Release date: October 9th, 2012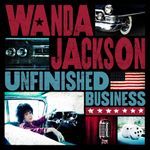 WANDA JACKSON'S UNFINISHED BUSINESS OUT OCTOBER 9
ON SUGAR HILL RECORDS
PRODUCED BY JUSTIN TOWNES EARLE
NEW YORK CD RELEASE SHOW CONFIRMED


"She's like my rockabilly Etta James. I love her, she's so brilliant. I don't think 'Rollin' in the Deep' would exist if it wasn't for Wanda Jackson."—Adele
"Wanda Jackson, an atomic fireball of a lady, could have a smash hit with just about anything."
—Bob Dylan
"There's an authenticity in her voice that conjures up a world and a very distinct and particular place in time. It's not something that can be developed."—Bruce Springsteen

Unfinished Business, the new album from legendary singer and "Rock and Roll Hall of Fame" inductee Wanda Jackson, will be released October 9 on Sugar Hill Records. This is Jackson's 31st studio album and marks the producing debut of fellow renowned musician and songwriter Justin Townes Earle. Of working with Earle, Jackson comments, "From day one I really liked Justin's idea to take me back to my roots and make a record of country, blues, and rockabilly songs. The band was extra tight and great to work with during the whole process. The record just sounds terrific and I'm hoping that my fans enjoy listening to it as much as I enjoyed making it."